For people that don't know about Particl, this is a blockchain for privacy platform using $PART cryptocurrency.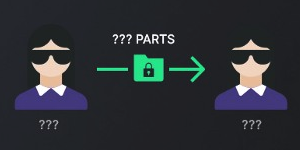 The CryptoCurrency
$PART is a POSv3+ crypto based on the latest Bitcoin codebase, with very high privacy: you can either send it in public like bitcoin or with full anonlike monero.
There is 3 states possible:
Public (like bitcoin)
Blind (Confidential Transactions)
Anon (RingCT, like Monero)
You can read all bout it here!

The Open Marketplace
Particl Open Marketplace is in testnet since more than one year, and will be finally usable on mainnet starting monday 12th august.
What's so special about Particl Marketplace?
It is the first really decentralised and private marketplace.
It means that you can buy and sell everything on the marketplace keeping your identity private and your transactions private.
The escrow is also decentralized, named "MAD escrow", see this tweet for a schema.
CryptoGuard of the particl team made a great post summarizing what will be on the marketplace on day 1: https://particl.news/particl-open-marketplace-what-to-expect-on-day-1-c7dd46c46db
Which means:
Buy/Sell Flow
MAD escrow
Privacy (RingCT, No Metadata & co)
Community Moderation
Community Proposals
Multi-wallets
The next things in line after Mainnet release are really interesting too:
Atomic Swap on the wallet

Change btc to part without having to go on an exchange

Multiples and Private markets

This will enable anyone to create its own marketplace, which means public or private. If it is private, people will only be able to go to your market if you market key

Reputation system
...
This is a big project, and I can't have all the answer to your questions, so don't hesitate to go ask the community. Either on Discord, Telegram or Riot